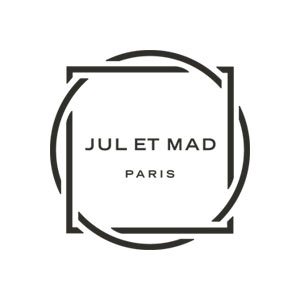 JUL ET MAD
Their story and their passion...
Love has its Perfumes

Everything has started with the magical encounter between two persons on the streets of Paris… An encounter between two cultures, two continents, two passions, two souls… An encounter rapidly transformed in a beautiful « Histoire d'Amour » revealed now through an extraordinary collection of "parfums de créateurs" valorizing the originality, the emotion, the quality.The couple's most precious moments are compiled in an original novel, an addictive « mélange » of intrigue, magic, and emotion, each chapter being characterized by an exceptional perfume, true revelation of passion and new sensorial emotions.

The Know-How

Each fragrance of the collection is a veritable "Parfum", the one and only capable of translating the passion animating this extraordinary encounter. The refinement of JUL ET MAD fragrances goes beyond the formulas and their concentrations. The "nez" had absolute freedom to write the first three chapters of this magical love story with the best quality and most precious raw materials. JUL ET MAD is a concept entirely developed "in-house" by the two founders and in tight partnership with French companies specialized in traditional perfumery. Focusing on the renewal with a free and instinctive creativity, they left the mark of their talent and know-how at every creational level, thus offering the unique experience of a Perfume without compromise.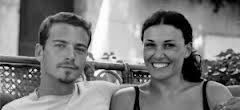 THE COUPLE
JUL : "Entrepreneur Voyageur"
After a Master's degree in Neurosciences followed by a Ph.D. program in Biology, he quits the research on sensorial mechanisms of the brain, in order to dedicate his career to new technologies and communication. Co-inventor of several patents in the 3D field, entrepreneur at heart, he is the founder of different communication companies specialized in the scientific field.
His energy and inspiration come from his numerous travels where he privileges the contact with different people, landscapes, and cultures. Perfectly at ease as "Dandy Parisien" or backpack globe-trotter, one can easily cross his way at a trendy Parisian "soirée" or on a lost trail in the Nepalese Annapurna…
MAD : World citizen and perfume passionate
After spending her childhood in the heart of the Carpathian Mountains in Romania, Madalina arrives in New York and will dedicate her professional life to the beauty industry.
She graduates with Honors from the Cosmetics and Fragrances Marketing program at the Fashion Institute of Technology and will build up a successful career in New York and Paris, reaching high-level management and holding Top Executive positions for most prestigious companies in the field.
It is during a journey to France dedicated to the perfume business that she meets unexpectedly Julien, at a café terrace in Paris. This "coup de foudre" for the man of her life will completely change her life: she leaves Manhattan for Paris…
Citizen of the world, Madalina amazes by her facility to adapting and by her continuous taste for adventure and discovery. Her sensibility and multicultural origins are a force that she entirely dedicates to her strong passion for the perfume world.