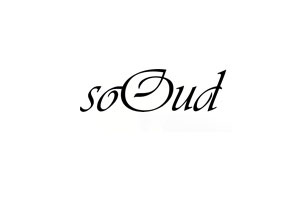 An invitation to discover inner beauty, beyond every dogma and ideology This and much more is to be found in soOud.
And it is no surprise that the picture of a middle-eastern woman has been chosen, veiled with the classic niquab, to illustrate these entirely new and fascinating fragrances: soOud is mystery, is the connection between two worlds that come together to create the perfume of inwardness.
The range marks the special debut of a new category: Parfum Nectar the first and only existing in the world, clear and precious, noble and sophisticated, has eight references: Hajj, frais boisée with a calm nomadic spirit; al Jana, floral Oud, as sensual as a secret garden; Fam, amber that designs hidden enchanting lips; Nùr, the glint of eyes, mirror of the soul; Ouris, sweet and sublime among notes of peach and vanilla; Asmar, ambré especially for dark sun-drenched skin and Burqa and Kanz, mysterious and sensual.
Among the Parfumes Secrets in the new soOud collection, the Eaux Fines range is more subtle and delicate, but retains unaltered the character of the story of old. Because soOud, apart from every cultural legacy, is a "battement d'aile au dessus du nid fragile et craintif", a poetic homage to the soul, to his women, to their dreams veiled by an ancient modesty.

No samples possible from the Nectars because there are no testers! The edp smells the same only less stronger.