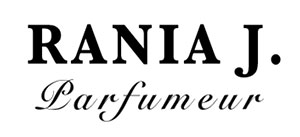 Rania JOUANEH is the innovator and creator of modern and sophisticated natural perfumes.
Rania's passion for fragrances and perfumes originates from her childhood in the Middle East and Africa where she was surrounded by the aromas of the jasmine trees under which she played, the spice markets, souks and African bazaars.


Today she is a perfumer and nose in Paris where the nature's aromas remain the core of her modern and sensual creations. Her fragrances put forth noble and rare essences while respecting their olfactory richness and complexities.
Rania's fragrances are a reflection of her personality, authentic and original, natural and sophisticated.
She envisages her perfume as a key accessory, one to be worn as jewelry for the skin.