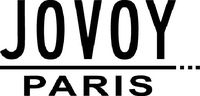 Once upon a time in Paris in the roaring twenties, lived someone who was to leave her mark on Parisian Perfumery.

Although almost unknown to the general public, collectors of old bottles will talk about her with an admiration tinged with nostalgia. As for former Baccarat employees, they proudly look at the work of their elders, nowadays almost out of reach. This inspired creator, a visionary pioneer and the marketing genius of her age, who gazed at us from her office at 15 Rue de la Paix, was Blanche Arvoy.

Her first steps as a Parisian Perfumer bore names that have a provocative resonance: Allez Hop, Gardez moi, L'Heure Romantique and later on, an evocative Quand? These creations came in genuine works of art (blown and hand-chased bottles from Baccarat), encased in luxurious hand-made boxes.
Very soon, a second Blanche Arvoy brand took under its wing all the creations introduced under Jovoy.
The transition was made with Toujours Moi, and the company became established on the Paris scene. This was succeeded by the almost academic Jasmin and Pois de Senteur, the hypnotic L'Ardent Nuit and Possession, as well as a surprising Femme de Jour, which gave
the perfume house a softer image (maybe an attempt to attract a new clientele...).
After the Second World War, the company settled in the United States, where it enjoyed its greatest commercial success with, inter alia, Zigane, Jet and Fame. A little known fact, some perfumes inspired a musical production still available on CD: "Perfumes Set to Music". The brand slowed down at the beginning of the 60s with a final creation: Voyage à Paris.
In 2006, attracted by the pertinence of its concepts, the originality of its bottles and by 40 fragrances that form the olfactory inheritance of Blanche Arvoy, a sister, a brother and a cousin decided to restore the pedigree of a maison that they consider a gem of Parisian Perfumery.