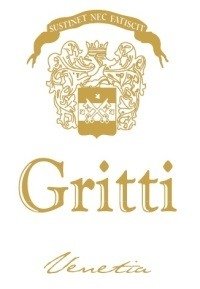 GRITTI
The perfume range with a sixteenth century Venetian flavour.
The range was created in 2010 at the wishes of the Gritti family perfume makers.
With this brand, the Gritti family sought to revive ancient formulas, conceived by one of their ancestors Alvise Gritti, who lived in the 1500s, a forerunner in the creation of fragrances capable of arousing emotions.
The logo is composed of the original family coat-of-arms. Notice the motto written on the ribbon, which means: ''Do not sway in the face of hardship''.
And so it all began...
1500, the Renaissance, the splendour of the Most Serene Republic of Venice
Alvise Gritti, noble physician, alchemist and traveller, but above all a brilliant and reckless mind. The family of the Doge, the court with all its vices, its intrigues and its discoveries. The road from Venice to the sunrises of the East, like a prince in search of something new.
The cities, the peoples, the smells, the cultures and the change, a dip into the fleeting realm of aromas, an introspective journey.
Eccentric and charming, he returns to the Venetian court, but is another man, obsessed by the fear of forgetting the experiences gained.
He works long and hard, transcribing unique notes which today, with the utmost regard for the olfactory pictures he described, have given rise to the home perfumes and fragrances of the Gritti range.
It retraces the significant stages of his spiritual journey, using the artistic language that it knows best...
Perfume.