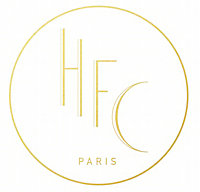 Haute Fragrance Company

OUR BRAND
MAKE YOUR LIFE AN ART WORK...
DRAW YOUR OWN LIFE
Make a sketch...
Write a perfume formula...
Create your own imaginary world from a drawing or a fragrance to better seize the day...

That's what the HFC Paris project is about. HFC Paris is an epicurean collective devoted to fashion and perfume. In couture, it all begins with a sketch, a movement. The design team has surrounded itself with the best talents to offer a unique experience where pencilled lines meet olfactory creation.

Because life is experienced and revealed from one day to the next. Because it changes as quickly as your favourite clothing picks. Drawing frees you from constraints, so you can design your own codes.

HFC Paris offers a collection of more than twenty scented prints representing a moment, a mood, a life fantasy.

Assertive fragrances to design your own life.