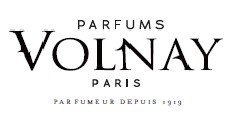 PARFUMS VOLNAY
FRENCH PERFUME HOUSE - AN EXCEPTIONAL WOMEN, A PASSION FOR PERFUMES
Volnay is a perfume house founded in 1919 by Germaine Madeline Duval, a rebellious and adventurous woman, and the first female passenger to fly over the Andes. A love for travel, her destiny was determined during an Atlantic crossing. On a ship bound for New York, she met the man who would become her second husband, René Duval. He worked for René Coty, she was a model for Lanvin. From that encounter was born a beautiful love story: the Volnay Perfume House. These two lovers were fond of elegance and sophistication with a keen sense of excellence and prestige - a rarity combined with a great sense of marketing. This beautiful, strong-willed woman, inspired by the revolution of Art Nouveau which transformed the arts, fashion and architecture of the time, proved to be a true business woman.
Very quickly, the perfume house radiated throughout all spectrums where elegant and beautiful people gathered, dreaming of French chic and eagerly awaiting for Paris' latest products. From London, Brussels and Milan to Buenos Aires, Sydney, Melbourne, Montreal and New York, the press bestowed upon Volnay the sublime tribute: "The most luxurious perfume in Paris in the most beautiful flacon in the world."
PARFUMS VOLNAY INSPIRATION - THE ROUND, BEAUTIFUL AND GENEROUS NATURE
Art Deco, the 1920s - years which privileged women who were finally released from their tight clothing and bulky hats, who cut their hair short and dared new fragrances which captured the essence of their time. Their time is one of the great perfumers who, to escape the boredom of single flower perfumes, created fragrances composed of multiple natural and vegetal materials - flowers, plants, smells of wood, earth and rain mixed with vanilla, musk or amber for an unknown, indefinable, mesmerizing result.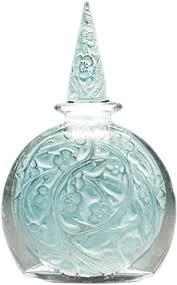 Volnay perfumes were born during this time of rupture and renewal which was expressedin all artistic telds and a new way of living. With its forty fragrances, Volnay was part of the turning of the century. Like the greatest perfumers of the time, Germaine Madeline Duval also called upon the famous crystal engravers - such as Lalique, to create her flacons. She wanted to make them objects of exception, extremely refined, more valuable than the liquid they contained. As highlighted in a 1922 U.S. advertisement: "Most Volna flacons were created by the famous artist René Lalique. Each one of them is a true object of art". Low shoulders and a high head, the bottles and caps from the twenties resumed round and soft forms typical of early Art Deco, the patterns, recessed or embossed, the arabesques, the spirals, the intertwining of plants and flowers, braided vines and ivy. In this enthusiasm for vegetation, it is the bramble which sculpts the Volnay bottles.
OUR PARFUMS - LUXURY AND PERFECTION