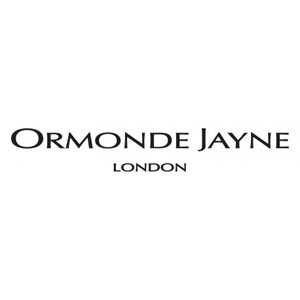 Ormonde Jayne is the return to the golden age of perfumery, an elegant era when fragrance creation was a fine art, when essential oils and absolutes were allowed to infuse for a period of months before filtration and then allowed to mature again before bottling, resulting in a deeper more complex perfume.
Ormonde Jayne's perfume library reposes on an exquisitely simple principle – extraordinarily beautiful scents using specialty oils not widely used in the perfume industry today. Rare oils are hunted worldwide for the perfumes and these are blended with specially selected botanical extracts including Orchid oil, Water Lily and Camellia oil.
Each flowery essential oil is combined with special ingredients to create a sensual bouquet, a unique fragrance and an exclusive experience.
"In creating Ormonde Jayne, my goal was to combine elements which I consider define true elegance: The quality of English craftsmanship, the art of French perfumery and the sensuality and natural harmony of the Orient.
My aim is to be at the cutting edge of creativity, defying convention in the world of scent"