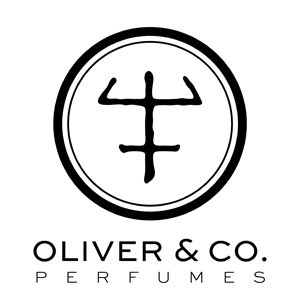 Oliver & Co. is a novel, energetic and handcrafted alternative to perfumery. oliver valverde, a self-taught perfumer
who offers a unique and radical vision in the world of fragrances, founded the brand in 2009 in madrid.

A company that avoids stereotypes and hackneyed formulas, Oliver & Co. is dedicated to a continuous search for quality,
innovative designs and differentiation. All perfumes are handmade in spain with prime and pure natural materials from all over
the world, as well as synthetic notes, developed by the most prestigious perfume laboratories. Oliver & Co.'s combinations
are a perfectly surprising, yet unconventional combination of scents. The strength of the natural ingredients alters in a
particular manner the marvelous synthetic molecules.

These are not perfumes that just "smell good," but are, in fact, fragrances that reach and lift our minds.
They are well-rounded scents with a subtle, almost linear, evolution. these are fragrances with a long lasting
effect, creating an experience in perfumery mastered by just a handful of scents.
From perfumes to candles, oliver & co.'s creator, oliver valverde, is responsible for the brand's creative direction.