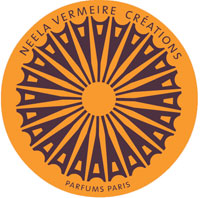 The scented lore of India goes back millennia. And it is on the history of her native land as well as on her own memories that Neela Vermeire has drawn to launch the first Franco-Indian fine fragrance house. Her creative partner in this endeavor is none other than Bertrand Duchaufour, a seasoned traveler who excels in conjuring olfactory landscapes of faraway lands, and a great connoisseur of the sub-continent and its culture.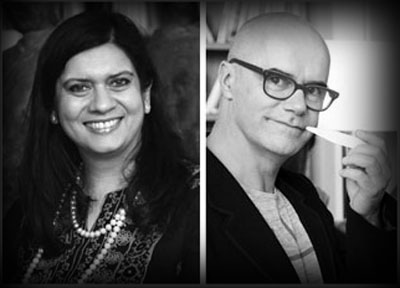 Neela's main sources of inspiration are memories of her childhood in India and many travels to visit her family there. Neela herself is proof that, though one may wander far and live in vastly different places, the fascination of India can never be left behind!
Neela's love for art and fragrances was fostered in her early years by her family and this project stems from an intimacy with the three great historic periods of India gained through her lifelong journey. Each fragrance, like each period, is unique yet totally connected. Each pays tribute based on the olfactory inspiration from various sources such as Indian spirituality, history, the amazing landscape, the peaceful Himalayas, the trips to hill stations and sea ports, the arts, the varied architecture, the amazing food, music, cinema and vivid colours of India.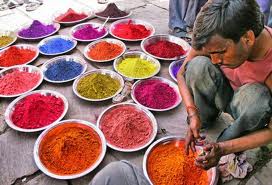 To develop her India-inspired fragrances, Neela was delighted to work with the famous French perfumer and admirer of India, Bertrand Duchaufour. Bertrand is a true artist who seamlessly blends natural raw materials and synthetics of the highest quality to create a sublime
sensory experience. He is considered by many one of the greatest contemporary noses. Bertrand began his perfumer career in 1985, working for Florasynth Group
in Grasse. A master perfumer, his creative process follows two fundamental principles: firstly, he believes that balance is achieved when opposites attract, like yin and yang. Secondly, he asserts that nothing is lost nor is created; everything is transformed. He distorts and deconstructs nature, playing with contrasts such as vegetal and animal notes. Over the course of his career, he has collaborated with L'Artisan Parfumeur with brilliant results. He has also created fragrances for several other brands such as Penhaligon's, Amouage, Comme des Garcons, Givenchy, Christian Dior, ST Dupont, The Different Company, MDCI Parfums, and Marc Atlan, among others.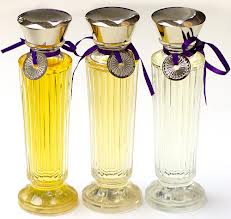 The Creations
For the India series, the three initial perfumes are a tribute to three different eras of Indian history spanning thousands of years, fast forwarding from the spiritual tranquility of ancient India to the cultural and architectural splendors of courtly life during the Moghul era and the British occupation, finishing with the chaos and dynamism of modern India illustrated
by the maximum city of Mumbai (Bombay).
"Discover your India" expresses the quintessence of three historical periods – the ancient Vedic era, the Mogul empire and the British Raj, and the vibrancy of contemporary India – through the actual ingredients in use at the time. Bursting with rich natural materials, Trayee, Mohur and Bombay Bling are as opulent and complex as the land that inspired them, and as soulful as its deeply spiritual culture. The best in the fragrant traditions of the East and West.
Bottle design allows for either splash or atomizer spray (included)