Il Profumo – The Magic of Perfume …
... has inspired Silvana Casoli, the company's founder, for years. The natural scientist and cosmetologist spent many years as a very successful aromatherapist before deciding to fulfill a dream and create the Il Profumo range. Il Profumo is thus, as Silvana herself says, more than just a label, it is for her a labor of love, an idea that it is to be pursued further and further, a project that should always develop.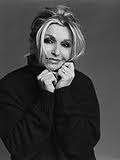 "Each product from Il Profumo consists of purely natural ingredients. They are obtained in hand using traditional methods of craftsmanship and meet the highest standards of quality. "
Silvana Casoli lets herself be inspired by the rhythm and language of nature and combines her traditional knowledge about the effects of fragrances essences and aromas to create the Il Profumo collection of fragrances. A passion, as she likes to emphasize, because scents have the ability to express life, the love of life and capture those moments of joy that make life worth living.
Silvana Casoli creates perfumes for her brand,
IL PROFVMO combines experience and talent.
She tell us:
"My perfumes are vital, vibrant and never banal. They embrace and enhance the skin chemistry of those who wear them.
Created with noble and rare essence; they leave an un forgetttable olfactory message for both him and her."
The brand is present in Italy and Worldwide.