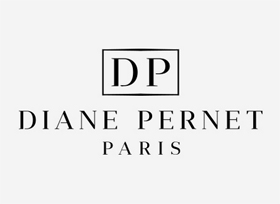 DIANE PERNET PARIS: THE PERFUME COLLECTION
Intertrade Group and Diane Pernet announce the launch of the first-ever
perfume collection designed by Diane Pernet.



The journey leading to the creation of the Diane Pernet Paris perfume collection has taken over two years and marks a new chapter for both partners. Triggered by a surreptitious encounter between Diane Pernet and Celso Fadelli, CEO of Intertrade Group, the collaboration has since blossomed into four distinctive fragrances thanks to a combination of passionate dedication and mutual intuition. The perfume collection is a meeting of these two creative minds, exploring the moods, sensations and recurring memories that echo throughout Diane's life.
A fashion insider and global style icon, Diane Pernet can be spotted instantly by her enigmatic look. Committed to a steadfast personal style, she dresses in sheaths of black and is shrouded by a headpiece faintly reminiscent of a mantilla topped off with signature sunglasses which veil the eyes. This unique approach to her own wardrobe has carried over into the "shaded view" that Diane pursues in both her personal life and in her career. The Intertrade team of master perfumers laboured intensely with Diane before finding the ultimate combination of ingredients to immortalise her sense of style in perfume. Each of the four one-of-a-kind scents in the collection captures an intimate aspect of Diane Pernet's persona through vivid vignettes and narratives. The sleek design of the bottle is adorned by one of her iconic symbols: the spider, exclusively created for her by designer Mario Salvucci.
The four exclusive scents will be sold only in very exclusive stores.