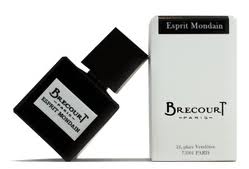 The origins of Brecourt.

Brécourt is the revival of a disappeared family brand, Bruno Court, through his heiress, Émilie Bouge. She transforms the name by introducing the letter "E" of Emilie Bouge in the word "Bruno Court". In doing so, she binds its worldly know-how with a modern vision of this invisible art, that is perfumery.

The story begins with the company Bruno Court that produces an exceptional quality of essential oils and absolute from odorous Mediterranean plants and is a reference in the Fragrance industry. As Bruno Court is an essential reference of quality raw materials, the fragrance house delivers its creations around these luxurious ingredients to the royal courts of Europe of the XIXth century and becomes the official partner of Queen Alexandra, the Queen of England, King Edward VII, King Frederic VIII of Bulgaria and Napoleon III

Émilie comes from the 4th generation of the Brecourt family where this knowledge is passed on from generation to generation and is still alive today. Having studied fragrance from the perfumery school of IPSICA, Emilie creates fragrances for renown brands whilst working for a Fragrance house in Grasse before establishing the BRECOURT HOUSE in December, 2010, in order to freely explore a luxurious and authentic perfumery. This fascination allows her to focus on her fragrances through the use of natural and high quality raw materials which represents the soul of her creations.

-The Ephemere collection is art for art's sake. It is to wear the fragrance as a work of art, in the same way as a masterpiece that moves us emotionally. Assume one's difference, be audacious, choose the exceptional

-The contextual collection is to adapt the perfume to specific circumstances and different context, to a person's humor, because we as individuals are complex creatures and the fragrance is an accessory to which we can play with.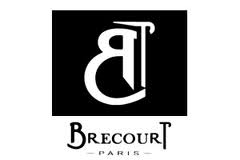 Klik hier voor de review van Aromax over dit heerlijke merk