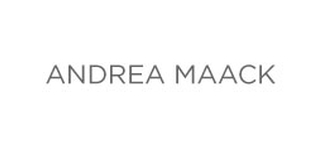 ANDREA MAACK IS AN ICELANDIC FRAGRANCE BRAND UNITING THE WORLDS OF SCENT AND FINE ART. FOUNDED BY VISUAL ARTIST ANDREA MAACK IN 2010, THE EPONYMOUS COLLECTION WAS INSPIRED BY MAACK'S MUCH-LAUDED SERIES OF ART INSTALLATIONS THAT FEATURED FRAGRANCE AS A KEY EXPERIENTIAL ELEMENT.

A NATIVE ICELANDER, MAACK GREW UP AMIDST THE CREATIVE COMMUNITY OF REYKJAVÍK. THE NEWEST SERIES OF FRAGRANCES TO BE RELEASED ARE REFLECTIVE OF MAACK'S TRAVELS, ARTISTIC EXPLORATIONS AND REVISITATION OF HER PROFOUND RELATIONSHIP WITH ICELAND.

WHEN DESIGNING A NEW SCENT, MAACK BEGINS WITH A STARTING POINT OF PURITY, NATURAL FRESHNESS AND SCIENTIFIC EXPLORATIONS. SHE THEN CAPTURES THE ESSENCE OF HER ART WITH ABSOLUTE PRECISION, RESULTING IN THE HIGHEST QUALITY UNISEX FRAGRANCES ENCAPSULATED IN AN EXQUISITE OBSIDIAN-INSPIRED BOTTLE.