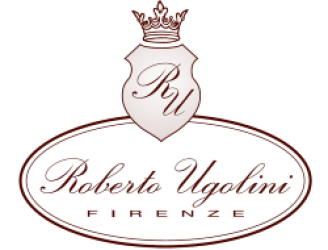 Roberto Ugolini
A story about a passion for shoes
Shoemaking is in Florence-born Roberto Ugolini's blood: he grew up in a family of shoemakers. Already his grandfather and great-grandfather worked in the same profession, his mother ran a shoe shop for 40 years, and his father repaired shoes. In his spare time, Ugolini liked to watch his dad – he learnt a lot from him. At 25, he even opened his own repair workshop in Due Strade. But that was not enough for him: instead of repairing other people's shoes, he wanted to make them. So, he approached master shoemaker Primo Vessilli, who had a workshop on Viale Aleardo Aleardi, but he initially turned the prospective apprentice away. Roberto Ugolini, however, says that he remained "duro come un mulo" – stubborn as a mule. He did not give up, and in the end, he got his chance. He was an avid learner, and the shoes he made became better and better. One day, the master had to dismiss his apprentice due to poor health. Ugolini was on his own earlier than he had anticipated, and he started off by making shoes for his father, his brother and for friends in order to find out if was ready to make shoes for paying customers. He was.

And so, he opened a shop on Borgo Santissimi Apostoli together with a friend. But he never stopped visiting retired shoemakers to learn old tricks of the trade from them. In the end, he moved his workshop to its current location on Via dei Michelozzi. Ever since, finest bespoke shoes have been manufactured here using traditional methods. Ugolini takes measurements using pen and paper, works with foot profiles of customers sitting and standing, translates these measurements onto a last and develops the perfect fit for any foot. Customers need to wait half a year for a pair of shoes made in this traditional way. But many are happy to wait, because the results are definitely worth it.