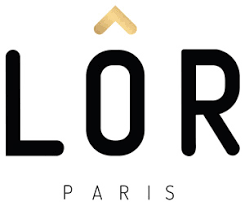 Lor Paris

The founder, Rola Haddad, has reflected a lot of her own personality into the brand.

Having lived in Paris, Riyadh, Dubao, Geneva, and journeyed all over the world gave het the inspiration and passion that she transcended on to Lor Paris.

Before taking the step to follow het heart and build a beautiful project in the refined and elegant world of gragrances, Rola had a career in top global advertising agencies.

In 2017, Rola moved back to Paris to build Lor Paris. It was then that she contacted Nathalie Feisthauer: the great and reputable nose behind many iconic perfumes.

The ladies, together, created fragrances that refelct modern day globalization, openness, and contrast between different universes, aimed at the ones that appreciate the finer things in life.

Concept
Lor Paris is a niche perfume brand with a global mindset that takes the artistic connotation of perfumery to a new level.

As a niche brand, we focus on creating exclusive perfumes that bring creativity, uniqueness, escapism and comfort to our users.

By producing minimal quantities of each perfume, Lor Paris aims to reach the heart of consumers with a unique personality, a special appreciation for art and the finer things in life.

Every season, in parallel to its main line, Lor Paris will collabrate with artist to create exclusive pieces of art inspired by the smell of the fragrance. This will give birth to the Perfumery Art Pieces by Lor Paris.

Our Bottles
Together with a Tokyo-Bogota based agency, we have come up with a minimalistic, timesless and elegamt design that keps the brand colors throughout - white, black, and gold, with touches of mind green.

Symbolism
We believe that the power of symbolism can be stronger than words.

Each perfume bottle will have thre symbols to represent the olfactive families to which it belongs.