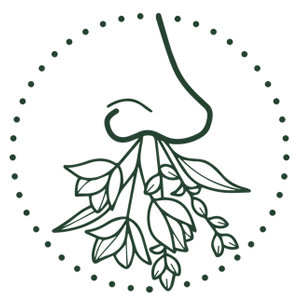 The story
Jorum Studio: Considered modern perfumes crafted with integrity.
Jorum was established in 2010 by Scottish perfumer Euan McCall working under the pseudonym Jorum Laboratories and has formulated fragrances for cult brands.

Since 2016 Jorum has been operated equally by Euan and his partner Chloe Mullen, launching Jorum Studio in 2019.

Chloe and Euan have been quietly building a new, world-class perfume making industry in Scotland from their base in Edinburgh.

A focus on hand-crafted yet innovative fragrances is at the heart of Jorum Studio. We take a crafted approach to both formulation design and manufacturing processes.

They make everything in-house and take pride in working at our own pace. They like to craft fragrances when inspiration strikes over any focus on trends.

Their focus is on the quality of the aroma, always. They do everything intimately by hand, working with the finest raw materials and nurturing fragrances throughout their entire development, resting and assembly process.

Their hand-workmanship is something we value greatly. They craft products which are unique, original and contemporary.