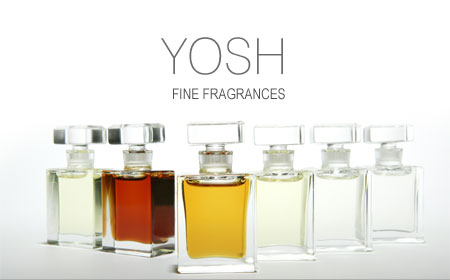 YoshHan, parfumeur van Aziatische afkomst, maar werkzaam in San Francisco, bestudeerde geuren en richtte zich hierbij vooral op geuren die de zintuigen, het verstand en de ziel betoverden. Haar inspiratie haalt ze uit natuur, kunst, mensen, discussies, zaken die op emoties werken en herinneringen. Haar motto is 'zien is beleven, ruiken is voelen'. Als je geuren ruikt, komen herinneringen boven die misschien nog wel intenser zijn, dan de herinneringen bij het zien van een foto. Geuren kunnen je meeslepen naar een buitengewoon extravagante plaats, ergens ver weg van je dagelijkse bestaan. Een vleugje rozemarijn, citrus en eucalyptus betoveren je ziel.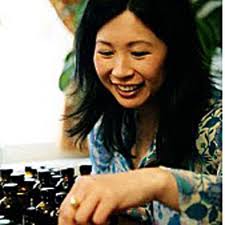 Het inademen van geurbelevingen zorgt voor een diepgaand effect, zowel lichamelijk als psychologisch. Yosh Han noemt dit fenomeen van het ruiken en voelen 'trans-aromation'. Als je zintuigen worden geprikkeld door geur, dan is er sprake van een transformatie. Laat je meeslepen en ontdek je nieuwe 'ik' door een geur te vinden, die je verandert. Elke geur van Yosh zorgt voor zijn eigen 'trans-aromatische' ervaring.
De Yosh-collectie bestaat niet uit zomaar een paar exclusieve geuren, maar bestaat uit een verzameling van geurbelevingen. Zachte, gevoelige momenten vragen om een geur die de sfeer van dromerige landschappen oproept, terwijl flirterig gedrag en eigenzinnige uitspattingen een betoverende geur eisen. De creaties zijn divers met de juiste accenten voor de juiste momenten: een zonnige geur voor overdag tegenover een luxueuze, weelderige geur voor de avond.
Het Chinese teken Yosh staat voor 'geurig'. De namen van Yosh' creaties zijn voorzien van drie nummers. Het eerste nummer staat voor de geurenfamilie (citrus, lavendel, eikenmos, coumarine, hout, leer, fruit, patchouli, bergamot), het tweede nummer is verbonden aan één van de Chakra's, plaatsen in het energielichaam, en het derde nummer is gekozen volgens de numerologie.
The YOSH EVANESCENT COLLECTIONbrengt een zinnenprikkelende beleving teweeg met haar geuren, die voor geurtransformaties zorgen.


Loading...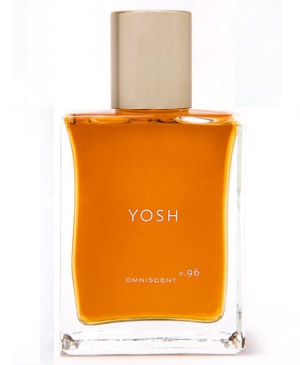 Yosh – Omniscent 50 ml Eau de Parfum
woody, oriental, fruity Gardenia, Egyptian tuberose, fig, lilac, violet, kush, Tunisian opium, vanilla, sandalwood, basil, clove, geranium, pink grapefruit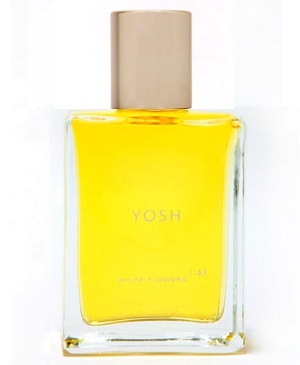 White Flowers EDP 50 ML
Floral Jasmine sambac, night blooming jasmine, violet, sweet pea, freesia, tea rose, rose maroc, gardenia, lily of the valley, soft lilac, Egyptian...