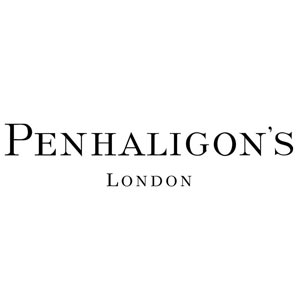 The History
We strive to create original scents for the discerning eccentrics of today
At Penhaligon's we understand the emotive power of scent. It can unlock memories and open doors; it can stop us in our tracks, lost somewhere for a moment in time. Recollections triggered by a dusting or iris, a whisper of clove, a burst of juicy nectarine, a trail of smoky incense, a creamy lick of vanilla.
Our fragrant adventure began in the Victorian era of decadence and carries us into the future as we strive to create original scents for the discerning eccentrics of today. True modern dandies and bold women who are proud to go their own way. .
William Penhaligon
The founder of penhaligon's
The spirit of William Penhaligon, our founder, touches everything we do. An Englishman living in an age of excess and flamboyance, William was witty, wildly creative and always inspired by the unusual.
Hammam Bouquet, our first scent, was dreamt up by William in 1872 after inhaling the steam and sulphurous aromas of his neighbouring Turkish baths.
These were wild ideas for wild times, and it is still the way we work today. Inspiration comes at the strangest moments and places: a magical moment, a stolen view, an idea crystallised. Over 135 years since the doors of the Penhaligon's barber shop first opened on Jermyn Street, William's hugely precious archives continue to inspire and inform everything we do.
Using the finest rare ingredients - from hand squeezed bergamot, to jasmine at twice the price of gold
Our passion is to carry on his incredible legacy of creative and innovative perfumery, challenging the traditions of the art and seeking new ways to interpret elegance. We continue to work with master perfumers who can interpret our distinctive ideas; conjuring up new perfume sensations that flow against the tide.
Today, our scents are still made in England using the finest rare ingredients - from hand squeezed bergamot, to jasmine at twice the price of gold. Our signature Penhaligon's fragrance bottle is to William's original design: clear glass with a distinctive ribbon-wrapped stopper.
Visit a Penhaligon's boutique today and you'll find portfolio of 34 unusual and distinctive fragrances: each designed to elicit a response. Soliflores, Orientals,Chypres: a palette of intense experiences that we are continually adding to. Linking Penhaligon's past and future is Anthology, our series of archive scents from as far back as 1927, reinterpreted for the modern fragrance connoisseur. Times may change, trends may ebb and flow but the great traditions of Penhaligon's continue.