Agent Provocateur
is a luxury lingerie line established in the UK in 1994 by Joseph Corre and Serena Rees.
"Rees and Corré introduced their vision of lingerie avoiding the British prudery that insists on categorising anything to do with sex as sleazy or smutty. The aim was to create an availability of high quality designer lingerie with creative flair to stimulate, enchant and arouse both wearers and their partners."


Loading...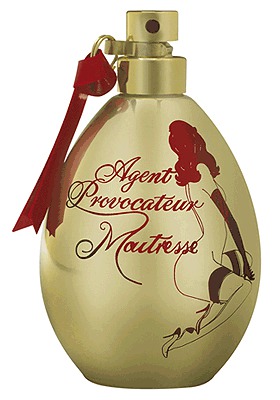 Maitresse 50 ml EDP
Floral Aldehyde The composition is based on aldehydes. The passionate opening of White Lotus Petals and delicate nuances of white Ylang Ylang and Violet...